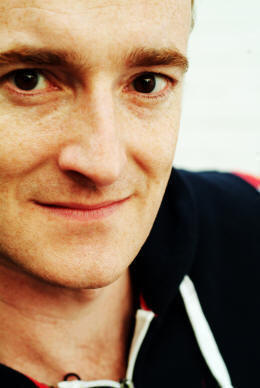 Henry Naylor has been involved in comedy for over 20 years, as writer, performer, producer, and more recently as a director. He has written for many BAFTA, British Comedy Award, and Sony Gold winning shows including; SMITH & JONES, THE LENNY HENRY SHOW, DEAD RINGERS and ALISTAIR MCGOWAN'S BIG IMPRESSION.

Henry was also a Lead Writer on the beloved SPITTING IMAGE, and together with his double-act partner - Andy Parsons - he starred in 9 series of PARSONS & NAYLOR'S PULL-OUTS SECTIONS on Europe's largest radio station, BBC Radio 2.

Henry created, exec'd, and directed the multi-award-winning HEADCASES for ITV1 and numerous award-winning short films including SEND IN THE CLOWNS (winner of Best Short at LA's Mockumentary Film Festival) and GARBAGE MAN (Silver at Ohne Kohle in Vienna).

He is currently in development on his first feature film as writer/director FINDING BIN LADEN, a live action comedy based on his sell-out play at the Edinburgh Fringe Festival. Christopher Figg (Hellraiser, We Need to Talk about Kevin, Coreolanus) and Kirsty Peart are producing.